Our phone number is: (605) 400-1768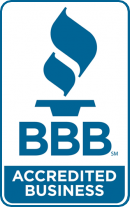 Dakota Rustproofing
804 N Weber
Sioux Falls, SD 57103
(605) 400-1768
dakotarustproofing@gmail.com
Schedule Appointment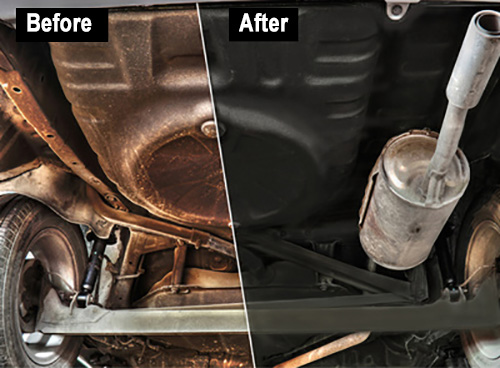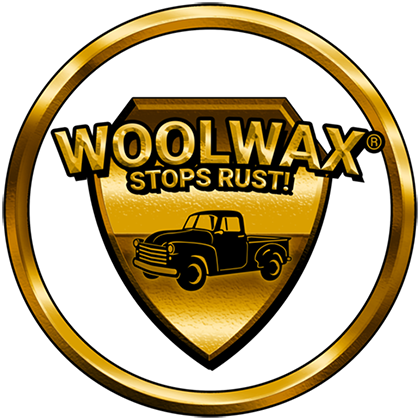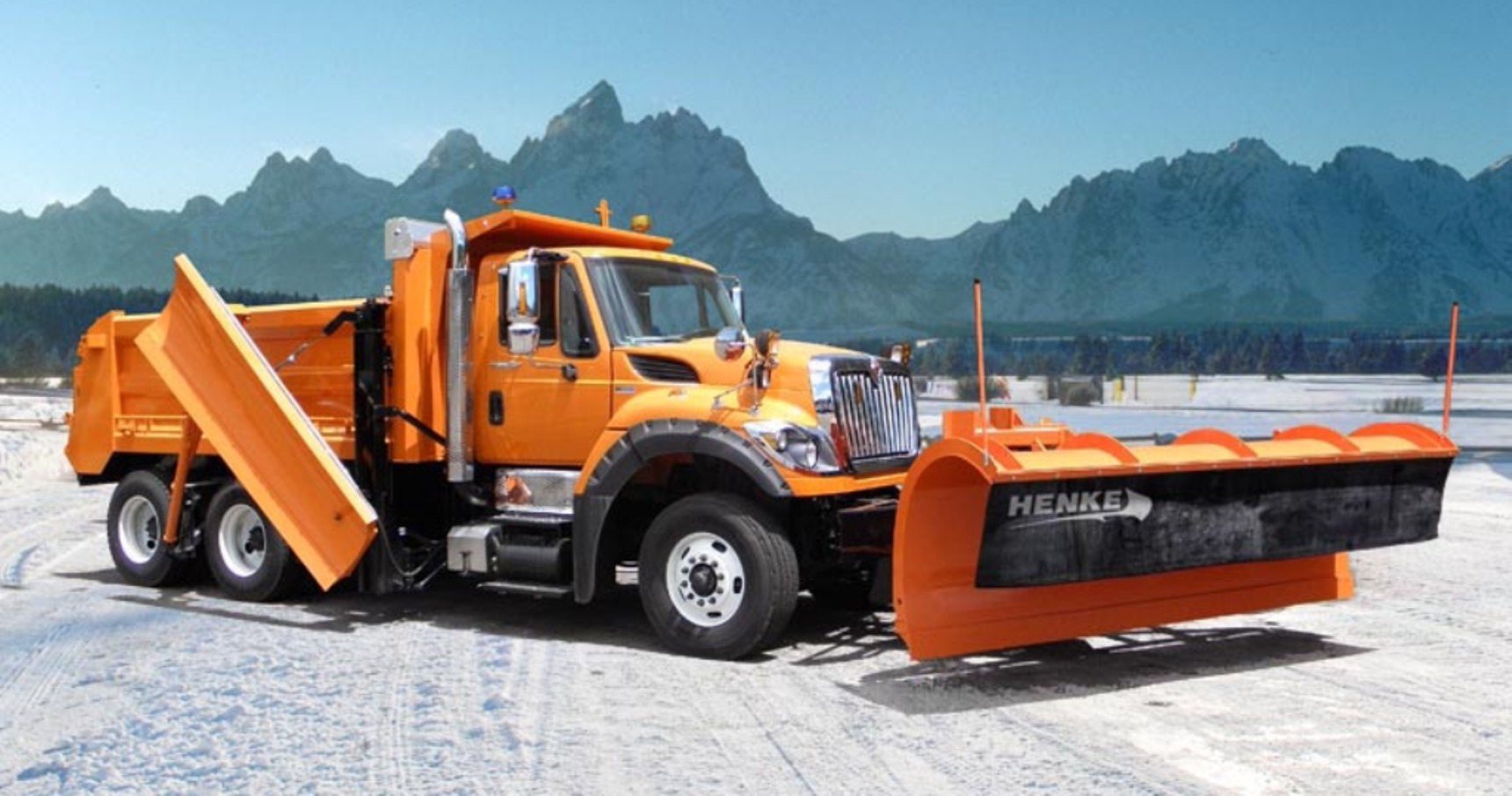 Commercial Vehicles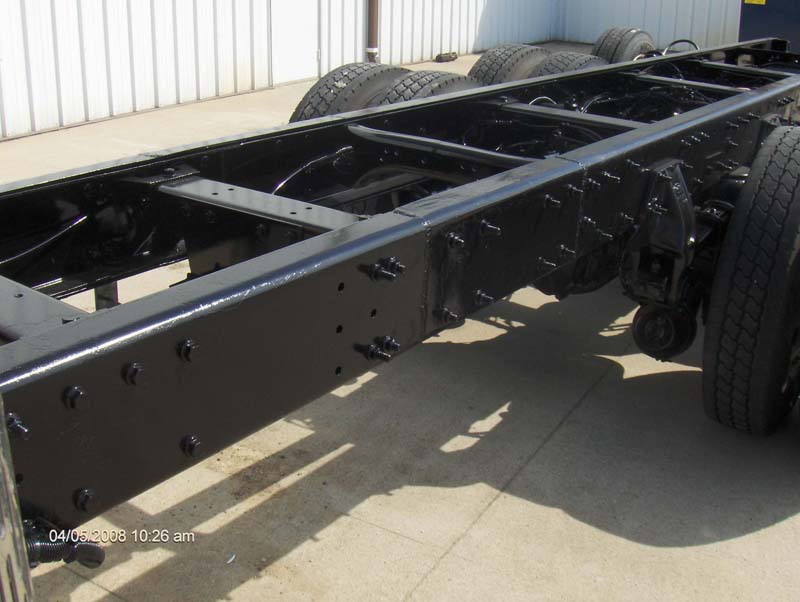 New Vehicles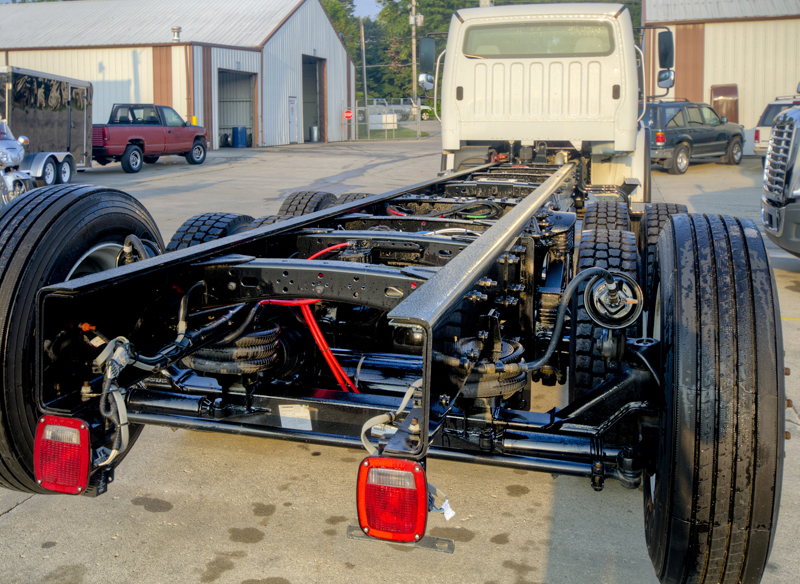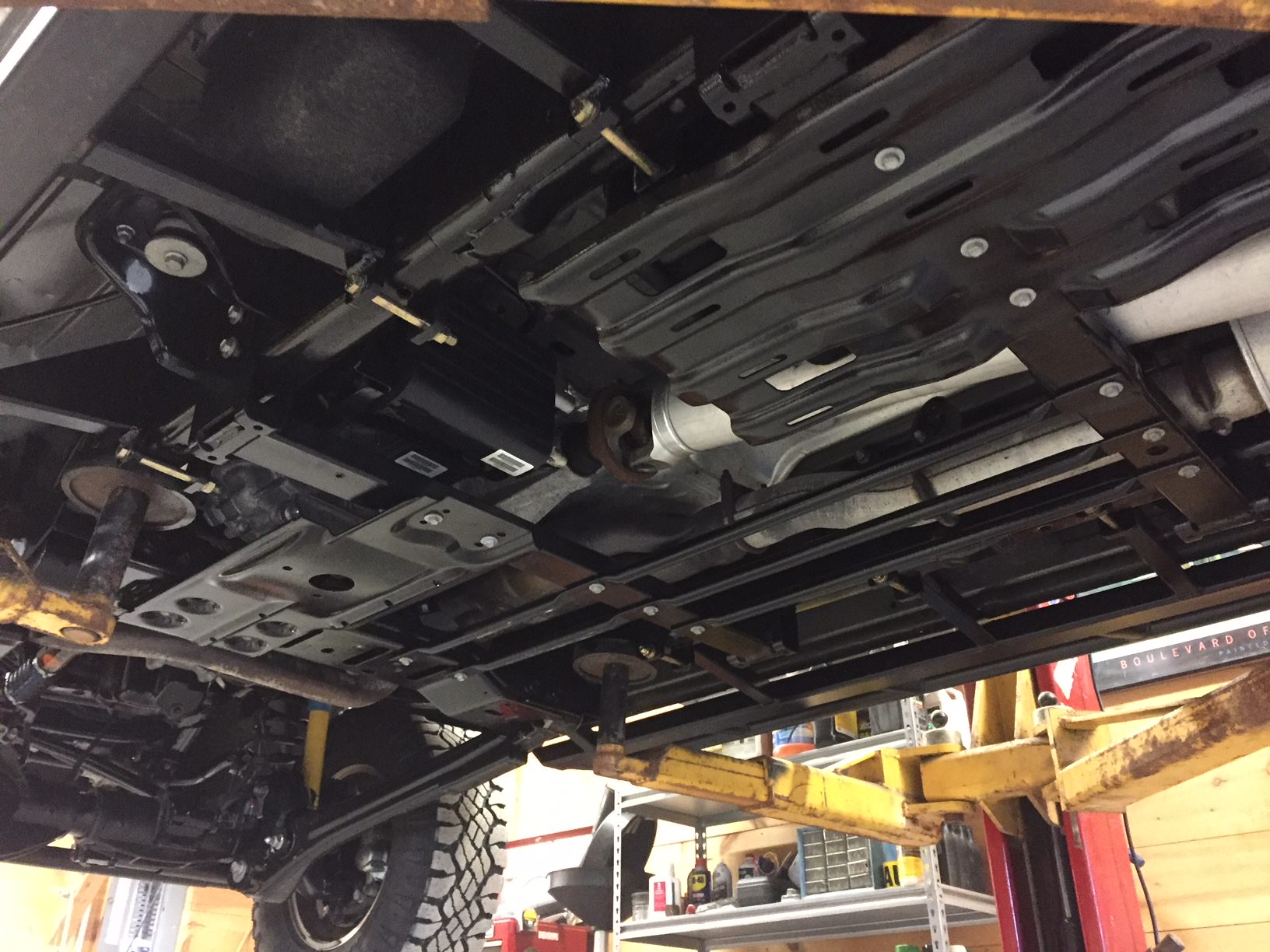 We take pride in our work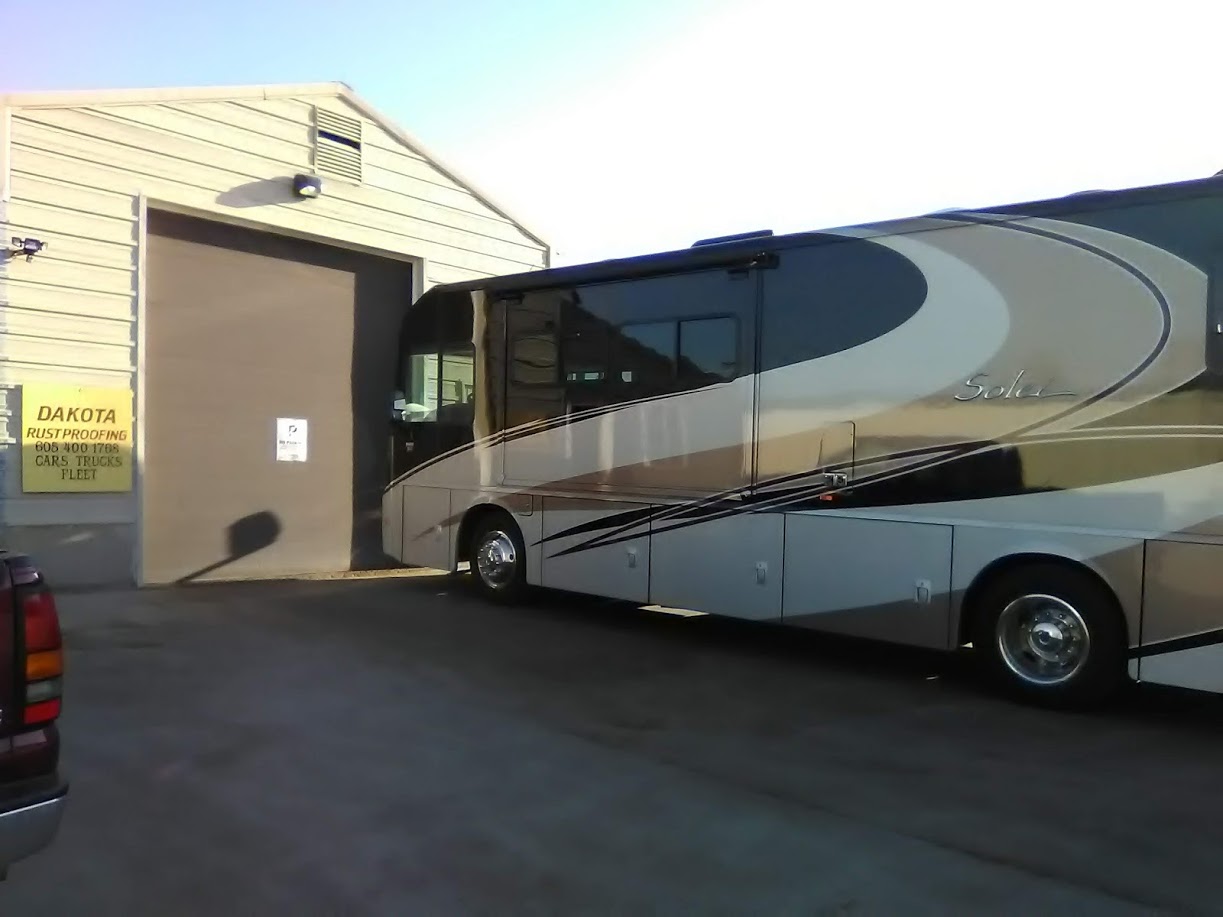 Even Motorhomes!
Auto dealerships welcome! With over 38 years of automotive, heavy truck, and trailer body and frame coating experience, let Dakota Rustproofing help protect your vehicles from rust and corrosion!
We can protect ANY VEHICLE. New, used or antique!
Cars, Trucks, Semis, Farm Equipment, Trailers, and MORE!
Existing rust is OK! We help stop it from spreading.
We also rustproof FLEET vehicles. ANY type. ANY size. Call or Email us for fleet pricing!
It's never "too late" to have your vehicle protected. Dakota Rustproofing can help stop existing rust on contact. Save costly repairs on brake lines, rocker panels, springs, and rusting frames with our Woolwax® undercarriage coating.
Not JUST for winter protection! Salts and fertilizer residue WILL stick in all those hidden areas on your car or truck ALL YEAR LONG.
Summer rains will re-activate those chemicals and really corrode during the summer months.
Get year-round protection from "Those rust stop guys!".
We just do one thing and we do it extremely well.
The destructive force of corrosion is the single greatest threat to your vehicle. Constant exposure to a wide range of elements such as sun, rain, wind and snow can lead to rapid deterioration of metal, not only resulting in poor appearance and loss of value, but hazardous safety issues as well. Road salt, brine and debris also kick up and cling to vehicle under-bodies, eating away at metal, electrical connections, hydraulic lines and fuel lines!
How does this work ?
Dakota Rustproofing protects all undercarriage metals by creating a non-drying barrier that seals out moisture and air. With the barrier in place, existing rust will be stopped on contact, and new rust and corrosion cannot develop. Our process penetrates to the base metal, remaining active and migrating to inaccessible areas. WOOLWAX® provides long term protection from the corrosive effects of salts, calcium chloride, moisture and fertilizers.
It generally takes about 60-90 minutes per vehicle to treat. We clean and treat ALL hidden areas, frame, cab corners, rockers, doorskins etc from the INSIDE using wands, sprayers and applicators. Can be driven immediately and will not drip. Waiting area is available or drop off and vehicle pickup is available. We can handle ANY size vehicle in our shop and we can travel for Fleet vehicles if needed. Contact us for more information. See PRICING for general pricing. We now have BLACK available along with our powerful clear product.
Dakota Rustproofing uses a clean simple and safe process to provide long term corrosion protection for any vehicle. There have always been two popular methods of vehicle undercoating. Permanent one-time hard shell (rubberized/epoxy), and annual soft coatings such as WOOLWAX®. The downside of the permanent hard undercoatings is that they will chip and become porous, allowing moisture to get trapped between the coating and the undercarriage. Your vehicle will rust away and you wont know it until it's too late. Our product does not dry, but forms a gel film-like barrier that moisture and oxygen cannot penetrate. Without the moisture and oxygen rust cannot occur. Our product is self-healing. If it gets scraped or comes into contact with a foreign object, it will simply gel over itself. WOOLWAX® is formulated to be thicker and more resistant to wash-off than any other soft undercoating. A single treatment will generally provide complete protection for 10-12 months. In the enclosed environments (doors, rockers, frame rails, etc.) that are not exposed to the elements, the protection will last indefinitely (years). The exposed areas of the undercarriage may need to be treated annually.
We use an industrial grade lanolin based gel, blended with advanced corrosion inhibitors that prevents corrosion and completely STOPS existing rust. Will not evaporate, dry, get tacky or gummy. Anti-corrosive coating, lubricant and penetrant for all metals, automotive paints, plastics and more! Using high-pressure wands, applicators and brushes we treat all hidden areas of your vehicle. Our automobile rustproofing helps stop and prevent your vehicles from rusting.
Non-Toxic, solvent free and safe for all automotive finishes.
Helps prevent rust from forming.
Helps stop existing rust and corrosion from spreading.
Will not trap water underneath it
It is not a sprayed in "liner" coating. It WILL NOT scratch off or trap water.
Protect, seal, and rustproof your frame, pinch-seams and wheel-arches with a self-healing powerful rust-inhibitor. Since 1943! If you're looking for rustproofing near me, please give us a call.
We also travel for large fleet and AG orders too.
Contact us to keep your company vehicles protected from rotting away!
All major credit cards accepted. Cash and Company and Personal checks.

---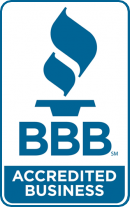 Dakota Rustproofing
804 N Weber
Sioux Falls, SD 57103
(605) 400-1768
dakotarustproofing@gmail.com

By Appointment only please!
M – S 9AM to 8PM

YES! We can even apply our product in the RAIN/SNOW. It chases water away
---
Chevrolet Silverado we treated mid-May 2019. It was rusting behind the tail-lights! We stopped it from spreading!
This is the view INSIDE of a typical Pickup Truck box and rear wheel well. Salt and chemicals SIT here and start rusting during the warm summer. We help stop that!
Typical road-salt and chemical damage to lower door. This could have been prevented! We spray inside the door panels and prevent and help STOP rust.
Typical application on a truck. Frame rust proofing the entire underside, treated and protected from chemicals, oxygen and water.
Another view of a protected pickup truck. Keep YOUR vehicles looking new for a long time!
Customers 1966 Ford F250 that was driven this past winter in Sioux Falls after we protected it! Still clean!
Save your brake and fuel lines!
This garbage is COMPLETELY preventable! Yes, we protect these areas when we treat a vehicle.
Prevent your cradle mounts from RUSTING AWAY!
Dakota Rustproofing is now proud to carry Woolwax® products to help YOUR vehicles and machinery last longer from corrosion and rust! Specially formulated for industrial applications and is now available for us to apply on your vehicles!
WoolWax® has quickly become the most trusted name in vehicle undercoating protection. Municipalities, Fire Departments, Undercoaters, and snow and ice removal companies all throughout the northeast have switched to using WoolWax® for their undercoating needs. WoolWax® is a heavy duty industrial grade lanolin/woolgrease formula that provides powerful long term corrosion protection. Because WoolWax® is built thicker, it is more resistant to wash-off than any other product that we have tested. WoolWax® is built to last longer ! Available in clear and black.